In this appeal from the Court of Common Pleas of Blair County, the Commonwealth Court was asked to determine whether § 617 of the Municipalities Planning Code ("MPC") permits a private cause of action to enforce a SALDO violation. In reversing the trial court's determination, the Court held that MPC § 617 permits private enforcement actions for violations of any ordinance established pursuant to the MPC.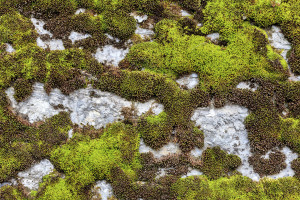 The Smiths and Ivy Lee owned adjacent properties in the Township.  The Smiths filed suit against Ivy Lee, asserting it had engaged in "land development" as defined by the Township's Subdivision and Land Development Ordinance (the "SALDO"), without submitting a land development plan. The Township refused to enforce the SALDO, and the Smiths contended they could bring a private enforcement action under MPC § 617. Although § 617 was located within the subchapter titled "zoning," the Smiths asserted it applied to SALDO violations because it expressly stated that a private right of action was permitted for a "violation of any ordinance enacted under this act." The Court of Common Pleas of Blair County ruled that the Smiths lacked standing to enforce the SALDO pursuant to § 617, concluding the reference to "this act" only referred to ordinances enacted under the MPC subchapter on zoning, not the entire MPC.
On appeal, the Commonwealth Court reversed.  It found that when read within context of the entire MPC, "this act" clearly referred to the MPC as a whole; not merely the zoning subchapter.  Notably, other references to "this act" within the MPC referred to the entire MPC, while "this article" was used to refer to specific subchapters. Additionally, merely because § 617 had not previously been applied to SALDO violations, was not dispositive. As the Court pointed out, there were similarly no cases expressly limiting § 617 to zoning ordinances. Lastly, the Court found that § 515.1, which stated that the municipality may institute an action for SALDO violations, was not inconsistent with the language of § 617.
Click here to read: Smith v. Ivy Lee Real Estate, LLC, 111 CD 2017 (Pa. Commw. Ct. Jun. 27, 2017).
Edited by:
Zac Sivertsen