In this petition to open a judgment and intervene in a land use appeal the Commonwealth Court determined that a zoning board's obligation to notify objectors of its final decision is not satisfied by the objectors being present at the board's oral decision.  Rather, objectors must still be provided with notice of the decision, and failure to do so may permit objectors to make an untimely appeal where extraordinary cause exists.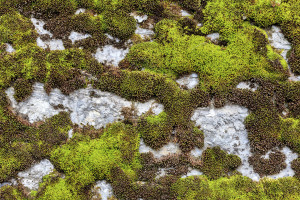 Pendel Hill (Applicant) sought various zoning relief to permit it to change the use of its property from residential to institutional.  At the hearing on the application before the Zoning Hearing Board of Nether Providence Township (ZHB) in April 2014, William and Erin Brophy (Objectors) entered their appearance and actively participated in the proceedings. The ZHB voted orally to deny Applicant's requested relief at the close of the hearing.  Applicant appealed this decision in May 2014, prior to the ZHB issuing its written decision.  The ZHB issued its written decision in June 2014, but never provided Objectors with notice of the decision as required by § 908(10) of the Municipalities Planning Code (MPC). In October 2014 Applicant and the Township reached an agreement permitting the requested zoning change pursuant to the Religious Land Use and Institutionalized Persons Act (RLUIPA). The trial court thereafter issued an order reversing the ZHB's decision based on this agreement.
Five and a half months later, in March 2015, Objectors filed a petition to open the judgment and intervene in Applicant's land use appeal nunc pro tunc. They argued that the ZHB's failure to provide them with notice of its written decision deprived them of the opportunity to timely intervene in the appeal. The trial court denied the petition and Objectors appealed.
On appeal the Commonwealth Court reversed the lower court's decision and remanded for further hearing. The court held that Objector's presence at the oral vote on the application did not alleviate the ZHB's obligation to provide them with notice of the written decision pursuant to MPC § 908(10).  As Objectors may file an untimely petition to intervene in a zoning appeal where they demonstrate "extraordinary cause," it was necessary to remand the matter for the trial court to determine whether extraordinary cause existed.
Click here to read: Pendle Hill v. The ZHB of Nether Providence Twp., 933 C.D. 2015 (Pa.Cmwlth. Mar. 10, 2016).
Edited by:
 Zachary A. Sivertsen