In this case out of Elk County, the Third Circuit was presented with an appeal from the District Court for the Western District of Pennsylvania, challenging the District Court's decision to deny an effort by third parties to intervene in defense of an ordinance that had already been repealed by the local municipality.  In affirming the District Court's order, the Court found the matter was made moot by the repeal of the ordinance, and no abuse of discretion had occurred in denying intervention.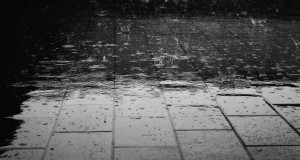 Highland Township adopted an ordinance (the "Ordinance") that, in part, prohibited disposal injection wells that store fracking waste from being located within the Township. Seneca Resources subsequently obtained a permit from the Environmental Protection Agency ("EPA") to operate an injection well within the Township. The Township wrote to the EPA and asserted the permit was invalid. Seneca sued the Township and Board of Supervisors, alleging the Ordinance was invalid and sought an injunction of its enforcement. The Township then amended the Ordinance, which it styled as a "Community Bill of Rights."  Seneca filed an amended complaint that took note of the Bill of Rights. Crystal Spring Ecosystem, Highland Township Municipal Authority, and Citizens Advocating a Clean Healthy Environment, Inc., filed a motion to intervene in order to defend the legality of the Ordinance. Approximately 5 months later, one of the members of the Township Board of Supervisors died. The District Court denied the motion, and Intervenors moved for reconsideration on the basis that the composition of the Board had changed since their initial motion, and the new Board was opposed to continuing to defend the Bill of Rights.  The Board then repealed the Bill of Rights, and the Township and Seneca filed a stipulation and consent decree stating the Bill of Rights was invalid. The District Court denied the motion for reconsideration and entered a final judgment, concluding the Bill of Rights was unenforceable. Intervenors appealed.
On appeal, the Third Circuit affirmed the District Court's determination. It found that because the Township had repealed the underlying ordinance, the matter was moot, as there was no longer an ordinance to defend. The Court further held that the District Court had not abused its discretion when it denied Intervenor's motion for intervention because Intervenors lacked a legally protectable interest. As such, Intervenors were not parties and could not challenge the District Court's consent decree.
Click here to read: Seneca Resources Corp v. Twp. of Highland, No. 16-3592 (3d Cir. Jul. 17, 2017).
Edited by:
Zac Sivertsen