This case presents a matter of first impression regarding the timeframe within which an agency may demand prepayment under § 1307(h) of the Right-to-Know Law (RTKL). The court found that while a prepayment demand does not have to be made in an agency's first response to a RTKL request, it can only be made after a full legal review has been completed.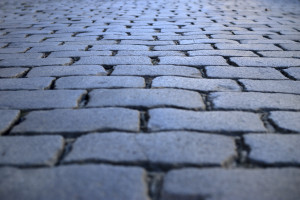 Requestor submitted a RTKL request to the Department of Education (Department) seeking communications between the former Secretary of Education and Penn State University board members and administrators related to the Jerry Sandusky investigation. The Department sent a response within 5 days and invoked the 30-day extension. On the last day of the extension the Department advised Requestor that it had located responsive documents but demanded prepayment of $338 to process the request. Additionally, the Department asserted this was not a not a final response and it reserved the right to assert any exceptions in the future because it had not yet performed a full legal review of the responsive records.
Requestor then appealed to the Office of Open Records (OOR), asserting this was a deemed denial by the Department. On appeal before the OOR the Department asserted exemptions based on the attorney-client privilege and work product privileges, as well as certain other exceptions. OOR issued a final determination directing the Department to disclose the requested materials because it had failed to establish any exemptions and had not demanded fees in its initial response to the request.
The Department appealed to the Commonwealth Court, which affirmed the OOR's determination, in part on other grounds.  The court first found that a fee estimate did not have to be included in the first response to a requester because a responding agency might not know what fees were required until a legal review had been completed. However, in this situation the Department had failed to properly implement the fee estimate provisions because it had issued the prepayment demand before assessing the public status of the requested records. An agency, the court stated, could not use a prepayment demand as an excuse to delay processing a request. In fact, the court found that the Department appeared to improperly use the prepayment demand as a means of charging for its preparation of records for review rather than for duplication. The court also found that the Department's interim response was improper and that a final response must be made within 30-days of the request. Finally, the court determined that the Department had failed to establish that any of the responsive records fell within the attorney-client privilege or work product doctrine, or that the asserted exceptions applied.
Click here to read: PA Dept. of Ed. v. Bagwell, 1617 & 1729 C.D. 2014 (Pa. Cmwlth. Jan. 29, 2016).
Edited by:
 Zachary A. Sivertsen, Esq.