In this complaint, the Commonwealth Court was presented with a request to transfer a previously dismissed zoning appeal from federal court back to state court. In finding that transfer was not permitted, the Court ruled that transfer was only permitted when matters were dismissed for lack of jurisdiction and both federal courts had dismissed based on the merits.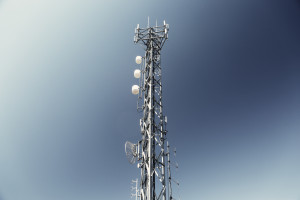 DePolo, a federally licensed amateur radio enthusiast, owned a property in Tredyffrin Township's R-1/2 Residential district. He filed an application to construct a 180-foot radio tower on the property, which the zoning officer denied because it exceeded the 35 foot height restriction for structures in that district.  DePolo appealed the decision to the Township's zoning hearing board, asserting the height restriction, as enacted and as applied, violated state law and was preempted by Federal Communications Commission ("FCC") regulations. The ZHB issued a decision denying DePolo's application for a 180-foot tower, but granting a permit for a 65-foot tower. Rather than appealing to the court of common pleas, DePolo filed suit in federal district court, making the same assertions.  The district court found it had jurisdiction over the matter, but dismissed it for failure to state a claim. The Third Circuit similarly found it had jurisdiction, but concluded DePolo's failure to appeal to state court made the ZHB's decision final and it was required to give it the same preclusive effect as a state court would. DePolo then filed a motion for transfer to state court.  The Third Circuit denied the motion.  More than two years after the ZHB's decision, DePolo filed a complaint with the Court of Common Pleas of Chester County seeking to transfer the matter.  The trial court dismissed the complaint, and DePolo appealed.
On appeal, the Commonwealth Court affirmed the trial court's decision.  The Court limited its review to whether DePolo could use 42 Pa.C.S. § 5103, titled "Transfer of erroneously filed matters," to transfer his dismissed federal action to state court to act as an appeal from the ZHB decision, from which he decided not to appeal.  The court found that transfer was not appropriate because § 5103 only applied to matters dismissed for lack of jurisdiction and both federal courts had explicitly concluded they had jurisdiction, but had dismissed the matter on the merits.
Click here to read: DePolo v. Bd. of Supervisors of Tredyffrin Twp., 79 CD 2017 (Pa. Commw. Ct. Aug. 2, 2017).
Link to:
Edited by:
Zac Sivertsen