In this matter arising out of Montgomery County, the Commonwealth Court was presented with an appeal of a municipal ordinance that prohibited the carrying or discharging of firearms in municipal parks.  Finding the ordinance violated the Pennsylvania Uniform Firearms Act (the "UFA"), the court held that municipalities cannot regulate firearm possession in any manner, absent a grant of direct statutory authority from the General Assembly, regardless of whether such possession is legal or not.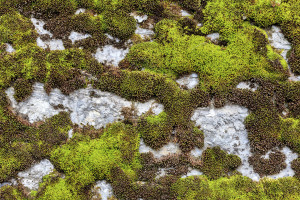 The Township passed an Ordinance that prohibited persons from "carry[ing] or discharg[ing] firearms of any kind in a Township park without a special permit, unless exempted," imposed a $600 fine for each violation, and authorized the police to remove violators. Firearm Owners Against Crime ("FOAC") contacted the Township and asserted the Ordinance violated § 6120(a) of the UFA because it improperly restricted firearm possession. The Township disagreed and refused to repeal or amend the Ordinance. FOAC filed a complaint against the Township seeking declaratory relief that the Ordinance violated Article 1, § 21 of the Pennsylvania Constitution and was preempted by the UFA, and requesting an injunction.  The Township responded that the Ordinance did not violate the UFA because it only regulated the unlawful possession of firearms. The trial court denied FOAC's motion for a preliminary injunction, finding FOAC's claims were uncertain, its alleged injury was speculative, and it could not demonstrate a clear right to relief. FOAC appealed.
On appeal, the Commonwealth Court reversed, finding FOAC had demonstrated a clear right to relief because the UFA explicitly prohibited townships from regulating firearm possession "in any manner," and contained no express exemption authorizing the enactment of ordinances permitting regulation on Township property.  Relying on prior case law, the court determined that it was irrelevant whether the ordinance regulated only unlawful possession of firearms. Unless there was a corresponding provision of the Crimes Code that banned such firearm possession, as was the case with court buildings, the municipality was expressly prohibited from regulating any form of firearm possession.
Click here to read: Firearm Owners Against Crime v. Lower Merion Twp., 1693 CD 2015 (Pa. Commw. Ct. Dec. 16, 2016).
Edited by:
Zac Sivertsen