In this dispute out of Adams County, a Property Owner attempted to prevent a Township from clear cutting a portion of his property in accordance with a 10 year old right-of-way agreement ("ROW Agreement") for a sewage easement. In affirming the Court of Common Pleas of Adams County's grant of declaratory relief to the Township, the Commonwealth Court emphasized that the trial court had merely been interpreting the ROW agreement, and various factual disputes raised by the Property Owner were not properly before the lower court.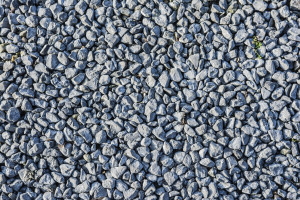 In March 2001 the Township and Property Owner entered into the ROW Agreement by which the Township paid Property owner for an easement to construct, operate, inspect, maintain and replace sewage facilities on a portion of his property. In October 2013 the Township provided 6 months notice of its intent to clear the ROW boundaries, and again provided such notice in March 2014. Property Owner responded by threatening legal action, and erecting a fence across the ROW. The Township filed suit for declaratory and injunctive relief regarding its ability to exercise its rights under the ROW Agreement, and directing Property Owner to remove the fence.  The trial court partially granted the Township's motion for summary judgement. It enjoined Property Owner from interfering with the Township's exercise of its rights under the ROW Agreement and from further interfering with the maintenance and inspection, and declared that the Township could clear cut the easement to the extent necessary and consistent with customary industry practices to permit reasonable inspection. The trial court denied the Township's request to permanently remove the fence, but did permit a temporary removal. Property Owner appealed.
On appeal, the Commonwealth Court affirmed the trial court's decision.  It found that the trial court's order had not been overly broad and was sufficiently tailored to address the specific issues raised by the Township and protect it from legal action if it proceeded with brush removal.  Further, claims by the Property Owner that summary judgment was improper because genuine issues of material fact existed, were found to be meritless.  The Court emphasized that the central issue was the proper construction of the ROW Agreement, which was a question of law, and that the Agreement did not contain the restrictions on mowing and clear cutting that the Property Owner asserted remained in factual dispute.
Click here to read: Berwick Twp. v. O'Brien, 461 CD 2016 (Pa. Commw. Ct. Oct. 12, 2016).
Edited by:
Zac Sivertsen