In this appeal from Centre County, the Commonwealth Court discussed the interplay between a condominium association's declaration and its bylaws when there is a conflict between the two.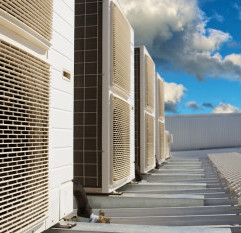 Appellant Pamela Assalita ("Appellant") owns a unit in a condominium known as Midtown Square. A common waterline servicing Appellant's unit enters Midtown Square's basement, then divides into separate branches for each unit. The waterline branch serving only Appellant's unit has frozen several times over the last several years, in part because a part of the branch runs through an unheated basement garage. The Midtown Square Condominium Association (the "Association") notified Appellant that she was responsible for maintaining and repairing her waterline branch, and Appellant filed a declaratory judgment action, requesting for the trial court to declare that (1) the Association is responsible for remedying the persistently freezing waterlines, and (2) Appellant shall not be responsible for paying for repairs for the waterline leading to her unit until the Association permanently fixes the problem.
The trial court concluded that the disputed waterline branch was a "limited common element" under the Declaration of Condominium for Midtown Square because it only served Appellant's unit, and therefore Appellant was responsible to pay for the repairs. The trial court rejected Appellant's argument that the Bylaws for Midtown Square place responsibility for maintaining the limited common element of waterlines on the Association's Board as part of the common expenses. Appellant then appealed to the Commonwealth Court, claiming that the trial court erred in relying upon the declaration in determining that Appellant has a duty to maintain the waterline, and contending that there was insufficient evidence to support the entire judgment against Appellant.
The Commonwealth Court first affirmed the trial court's decision that Appellant was responsible for the repair of the waterline. The Court reasoned that when there is a conflict between a condominium declaration and bylaws, "the declaration prevails except to the extent the declaration is inconsistent with the [Uniform Condominium] Act." Second, the Court reduced the judgment from $1,000.95 to $155.45 due to lack of evidentiary support for the full judgment.
Click here to read: Assalita v. Midtown Square Condo. Assoc., No. 108 C.D. 2018 (Pa. Commw. Ct., February 12, 2019).
Edited by: