This case required the Commonwealth Court to determine whether the Charlestown Township Board of Supervisors (the Board) had standing to appeal a trial court's order that reversed the Board's decision to deny a conditional use application.  In holding that the Board did have standing to appeal, the court relied on important differences between boards of supervisors and zoning hearing boards.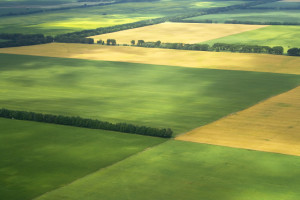 Paul and Julie Marshall (the Marshalls) owned property in an FR-Farm Residential zoning district that was improved with a historic farmhouse.  The Marshalls filed a conditional use application with the Board, seeking to create a "farm-to-table educational culinary workshop" on the property.  Specifically, the Marshalls wanted to host children's workshops during the day and adult workshops at night.  Several individuals and groups appeared at the hearings, including the Township, which was represented by separate counsel from the Board.  The Board denied the application as to nighttime use for adult workshops.  The Marshalls appealed and named the Board as appellee.  Charlestown Township (the Township) did not intervene.
The trial court reversed the Board's decision and permitted nighttime use subject to the trial court's conditions.  The Board appealed the trial court's decision to the Commonwealth Court.  In response, the Marshalls argued that the Board lacked standing to appeal because it served as the adjudicatory body below.  They likened the Board's status to that of a zoning hearing board, which has no standing to appeal a final order from a Court of Common Pleas.
The Commonwealth Court disagreed with the Marshall's characterization of the Board.  Boards of supervisors are not like zoning hearing boards, which are solely adjudicatory.  Rather, they serve dual roles: one is adjudicatory and the other is as the governing body for a municipality.  As a governing body, a board of supervisors represents the municipality, and the interests of the board are the same as the interests of the municipality.  While a zoning hearing board is an agency of a municipality, it has no authority to act on behalf of the municipality, so a municipality must intervene in appeals from the zoning hearing board.
Section 913.2 of the Municipalities Planning Code treats boards of supervisors and municipalities as separate entities when a board is acting as an adjudicator.  However, once an appeal is taken from the board, it is no longer necessary to treat the board and the municipality as separate entities.  In fact, a board of supervisors is the only way a municipality can take official actions after an appeal.
As a result, the Board in this case had standing to appeal.  The Board was named as appellee and participated in all aspects of the trial court proceedings.  The Township was not required to intervene because, unlike a zoning hearing board, the Board represents the Township.
Click here to read: Marshall v. Charlestown Twp. Bd. of Supervisors, No. 1591 C.D. 2016 (Pa. Commw. Ct. Aug. 29, 2017).
Edited by: Robert Turchick