This case required the Commonwealth Court to determine if a municipality had a right to appeal the granting of a special exception by its zoning hearing board.  The court held that it did not because the municipality failed to make the appropriate objection in front of the zoning hearing board, and thus, the issue was waived.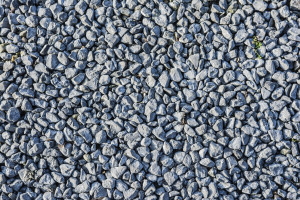 The Red Lion Borough Zoning Hearing Board (the "Board") granted a landowner a special exception to operate as an automobile sales lot, as well as a variance from the Red Lion Borough (the "Borough) Zoning Ordinance requirement that it have a 1,600 square foot display building.  At the Board's hearing, the landowner did not present any evidence that it could satisfy the special exception's requirement that the lot have a minimum width of eighty (80) feet.  No one at the hearing objected, including the Borough's zoning officer.
The Borough filed subsequently filed a land use appeal.  On appeal, it argued that the Board erred in granting the special exception because the landowner failed to show that it would comply with the minimum-lot-width requirement.  The trial court dismissed the appeal on the grounds that the issue was never raised in front of the Board, and therefore, the Borough waived it.
On appeal to the Commonwealth Court, the Borough asserted that Section 908 of the Pennsylvania Municipalities Planning Code ("MPC") permitted the Borough to appeal any decision by the Board, regardless of whether or not the Borough participated in the hearing or noted any objections on the record.  The Borough also argued that requirements for special exceptions cannot be waived.
The Commonwealth Court affirmed the trial court's decision.  While Section 908 of the MPC grants a municipality the right to appeal any decision of a zoning hearing board, it does not exempt a municipality from the duty to preserve issues on appeal.  In this case, it was the Borough's responsibility to object in front of the Board.  It failed to do so, even though it was represented at the hearing by its zoning officer.
Click here to read: Red Lion Borough v. Red Lion Borough Zoning Hearing Bd., No. 5 C.D. 2017 (Pa. Commw. Ct. Oct. 20, 2017).
Edited by:
Robert Turchick