The Commonwealth Court was required to decide whether records that were not yet completed at the time of a request made pursuant to Pennsylvania's Right-to-Know Law (the "RTKL") were public records.  The court held that an agency is required to produce only those records that were in existence at the time of the request, and incomplete records do not count.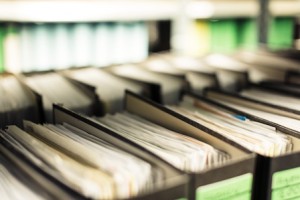 Wallace McKelvey, PennLive, and the Patriot News (the "Requesters") submitted a RTKL request to the Pennsylvania Office of Attorney General (the "OAG") for any records of reports produced by the law firm of Buckley Sander LLP for the OAG.  Specifically, the law firm was hired to investigate any crimes arising from the use of the Commonwealth's email system.  The RTK Officer for the OAG denied the request because the report was not yet finalized.  The Requesters appealed to the OAG's Appeals Officer.
Following an in camera review of the requested records, the OAG Appeals Officer determined that all of the records requested were privileged under the attorney-client privilege or the attorney work product privilege and, therefore, were not subject to disclosure.  An appeal to the Commonwealth Court by the Requesters followed.
After the certified record was submitted to the Commonwealth Court, a redacted version of the sought report was publicly disclosed.  Both parties stipulated to this.  The report contained redacted appendices, including the emails that were the subject of the investigation.  The OAG filed "a certified public supplemental record and a certified sealed supplement record which contained all of the materials considered in camera by the OAG Appeals Officer."
The Requesters sought enforcement of the parties' stipulation and for the appointment of a master to conduct an independent in camera review of the documents that the OAG had submitted under seal.  At the hearing of the master, it was determined that the sealed supplemental record did not include the redacted appendices.
The Commonwealth Court determined that it could not make a ruling on the underlying merits of the privileges claimed by the OAG until it was determined whether the Requesters' initial RTKL request encompassed the appendices to the report.
The court held that the initial RTKL request did not encompass the appendices.  The request was made on August 31, 2016.  The report was not finalized until November 22, 2016.  According to the court, the Requesters "cannot expand their request on appeal to include" the report as it existed months after the request was made.
Click here to read: McKelvey v. Tanner, No. 1931 C.D. 2016 (Oct. 13, 2017).
Edited by: Robert Turchick