This appeal out of Columbia County dealt with the denial of a special exception application to permit the development of single family attached dwellings in an area where only single family detached dwellings currently existed.  In reversing, the Commonwealth Court held that objecting neighbors failed to present competent, objective evidence to overcome the presumption that the use was compatible, and that the proposed use would generate adverse effects greater than normal from this type of use.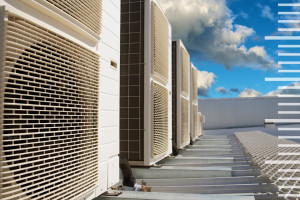 Marr Development applied to the Mifflin Township Zoning Hearing Board ("ZHB") for a special exception to construct 11 duplexes. Marr's property was located in the Suburban Residential District of the Township in which single-family detached dwellings were permitted by right, but single-family attached dwellings were only permitted by special exception.  The ZHB held a hearing on Marr's application at which several neighbors (Objectors) appeared in opposition. Objectors raised concerns about stormwater management, flooding, traffic, and the effect on neighborhood aesthetics. The ZHB voted to deny the application, concluding Applicant had failed to satisfy its burden of proving the proposed use was in the best interest of the properties in the general area and community at large. Marr appealed to the Court of Common Pleas of Columbia County, which remanded on the basis that the ZHB had improperly placed the burden on Marr rather than Objectors.  The ZHB took no additional evidence, and based on testimony from the original hearing, determined Objectors had met their burden. The ZHB concluded the proposed use was "more intense" than surrounding land use and would add 22 units to an area where only 17 single-family dwellings existed, thereby doubling the number of dwelling units in the area. Marr again appealed to the trial court, which affirmed the ZHB's decision.  Marr then appealed to the Commonwealth Court.
On appeal, the Commonwealth Court reversed, finding Objectors had not met their burden of showing the proposed duplexes were incompatible with the surrounding area. The Court concluded Objectors simply did not present competent, objective evidence sufficient to carry their heavy burden.  The fears expressed about stormwater management, flooding, and increased traffic were speculative at best, and inadequate to constitute substantial evidence. Further, Objectors had not presented evidence that the proposed use would generate adverse effects greater than that normally expected from this type of use.
Click here to read: Marr Development Mifflinville, LLC v. Mifflin Twp. ZHB, 2681 CD 2015 (Pa. Commw. Ct. Jul. 3, 2017).
Edited by:
Zac Sivertsen