This matter, arising out of Allegheny County, dealt with whether a written decision must be issued for the appeal period of a land development decision to begin to run.  In reversing the Court of Common Pleas of Allegheny County's decision, the Commonwealth Court determined that until a written decision is issued by the adjudicatory body, there is no order to appeal and thus the appeal period cannot begin to run.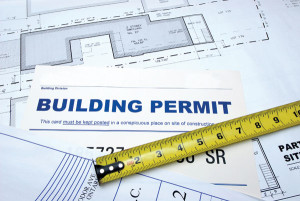 Developer submitted a Project Development Plan (the "2009 Application") to the Pittsburgh Planning Commission seeking approval to construct a hotel. The Commission conducted a review of the 2009 Application according to the requirements of the Pittsburgh Zoning Code (the "Code"). The Code required the Commission review applications for quality of life issues and the impact of the proposed developments on streetscape; but not zoning compliance.  A public hearing was held on the 2009 Application, at which several objectors ("Objectors") voiced opposition to the project. Despite these objections, the Commission orally approved the 2009 Application subject to certain conditions. The Commission never issued a written decision, and no appeal was taken by Objectors.  The City's Planning Department subsequently requested certain design changes to the project, and Developer submitted a new Project Development Plan (the "2013 Application").  The Commission approved the 2013 Application, and again did not issue a written decision. Objectors appealed the approval of the 2013 Application.  The Court of Common Pleas of Allegheny County reversed and remanded the Commission's decision, directing the Commission to hold an evidentiary hearing and to issue written findings of fact on the 2013 Application. Developer then withdrew its 2013 Application, asserting it would instead pursue a zoning voucher for its 2009 Application, which had not been appealed. The Planning Department then reviewed and approved Developer's 2009 Application and issued a zoning voucher. Objectors appealed this approval to the trial court. The trial court quashed the appeal as untimely filed, explaining that despite the Commission's failure to issue a written decision Objectors were still required to appeal within 30 days of the Commission's decision. Failing to do so, the Objectors had lost the right to appeal. Objectors appealed.
On appeal the Commonwealth Court reversed, finding Objectors' appeal had in fact been premature rather than late.  It found that the Planning Commission's failure to issue a written decision meant that the appeal period had never begun to run. Until a written decision was issued, the court reasoned, there was no order to appeal.
Click here to read: First Avenue Partners v. City of Pittsburgh Planning Comm'n, 2476 CD 2016 (Pa. Commw. Ct. Dec. 9, 2016).
Edited by:
Zac Sivertsen