In this dispute over the placement of air conditioning equipment, the Commonwealth Court was presented with an appeal from a trial court's order to compel compliance with its earlier order declaring a property owner was subject to certain provisions of a uniform planned community declaration.  In reversing the order, the court held that because the earlier order had granted declaratory relief, it could not have directed any specific action by the property owner and thus the community association's motion to compel was premature.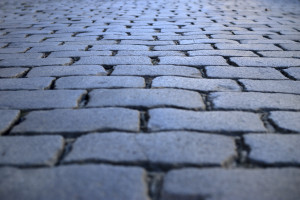 Citadel owned an office building in the Eagleview Corporate Center (the "Center"), which was developed as a uniform planned community, and was managed by the Eagleview Corporate Center Association (the "Association"). Citadel installed air conditioning condensing units on its roof.  The Association thought the equipment violated the Declaration of Easements and Covenants (the "Declaration") that applied to the Center, and initiated a suit in equity to force Citadel to remove it and enjoin further alterations without Association approval.  Citadel counterclaimed, seeking a declaratory judgment that the Association could not require the equipment be placed on the ground.  Following a bench trial, the Court of Common Pleas of Chester County denied the Associations petition for a permanent injunction and granted Citadel's request for declaratory relief, specifying that the equipment was "subject to the screening requirement" of the Declaration.  After Citadel did not take steps to install screening on the equipment, the Association filed a motion to compel compliance with the court's order.  The trial court granted the motion and ordered Citadel to separately screen the equipment. Citadel appealed.
On appeal, the Commonwealth Court reversed.  It found the Association's petition to compel was premature because the trial court's initial order had not directed Citadel to install screening. This meant that there was no directive for the Association to "compel."  Rather, the Association should have initiated an injunction against Citadel to enforce the covenants in the Declaration and used the trial court's declaratory judgment to its advantage in that proceeding.
Click here to read: Eagleview Corporate Center Ass'n v. Citadel FCU, 547 C.D. 2016 (Pa. Commw. Ct. Dec. 2, 2016).
Edited by:
Zac Sivertsen