In this case out of Philadelphia, the Commonwealth Court affirmed the reversal of a Philadelphia Zoning Board of Adjustment ("ZBA") decision to deny special exception approval to a developer to construct a Dunkin Donuts near the intersection of Broad Street and Oregon Avenue in South Philadelphia.  Monroe Land Investments ("Monroe") filed a special exception application to redevelop a former 7-11 and Napa auto parts store into a Dunkin Donuts coffee shop.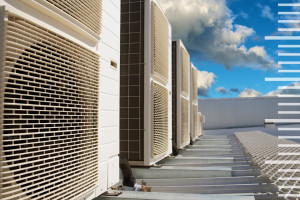 The ZBA held a hearing on Monroe's application at which Monroe presented testimony from its traffic consultant.  The traffic consultant testified that he had performed a traffic study and had concluded that the project would not increase congestion in the area.  A number of residents from nearby streets appeared in opposition to the application.  The neighbors did not offer any expert testimony, instead testifying about incidents at a nearby Dunkin Donuts owned and operated by Monroe and issues with the former 7-11 store.  Some residents also raised concerns about traffic congestion, parking, impacts on property values, and the detrimental impact the development would have on the quality of life in the neighborhood.  The ZBA unanimously denied the special exception request, concluding in its written findings and conclusions that Monroe had not submitted "credible, objective evidence sufficient to establish that the proposed use will not cause congestion in the public streets or endanger public health or safety to a degree beyond that which might normally be expected from a takeout restaurant," and that the ZBA was convinced "by opponents' testimony regarding existing traffic patterns, congestion in the streets, and the proximity of two charter schools and residential uses that the proposed Dunkin' Donuts is substantially likely to cause a detrimental impact on the neighborhood's health, safety and welfare beyond that which might normally be expected from a takeout restaurant."
The Court of Common Pleas of Philadelphia County, without taking additional evidence, reversed the decision, finding the ZBA's conclusions were not supported by substantial evidence.  The ZBA appealed and the Commonwealth Court affirmed the trial court's reversal.  It adopted the trial court's reasoning that Monroe had sustained its burden by submitting testimony from two experts, a community group, and local crime data and had demonstrated compliance with the specific requirements in the zoning ordinance through unrebutted expert testimony.  In contrast, the objecting neighbors had only offered lay, personal opinion testimony about speculative harms, failing to meet their burden of demonstrating that the proposed use would have an impact greater than what is normally expected from that type of use.
Click here to read: Monroe Land Investments v. ZBA, 571 CD 2017 (Pa. Commw. Ct. Mar. 26, 2018).
Edited by:
Zac Sivertsen