In this appeal of the grant of a zoning variance out of Lebanon County the Commonwealth Court weighed in on whether an application for a temporary variance must meet the same requirements as a permanent variance, and whether the de minimis doctrine could be used to grant a use variance. The court held that the same requirements apply to a temporary variance as a permanent variance and that the de minimis doctrine does not apply to use variances, only dimensional variances.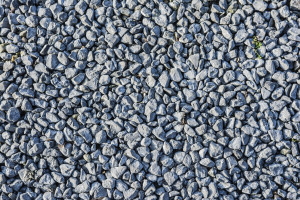 Hess owned a single-family home in which she resided and operated a private law practice out of a second floor bedroom. She applied to the City of Lebanon Zoning Hearing Board (ZHB) for a temporary use variance to allow her to lease two unused bedrooms as offices for two other attorneys.  In her application Hess asserted the unnecessary hardship requirements for a variance under the Municipalities Planning Code (MPC) did not apply to her request and at the ZHB hearing on the application she did not provide any testimony on these issues. At the hearing, Coyle, who owned a nearby property, appeared and objected to the variance.  Despite these objections, the ZHB voted to grant the variance with 3 conditions: (1) it was limited to two part-time attorneys each renting one room, (2) each attorney was limited to two days of practice per week, and (3) it was to be reviewed by the ZHB every 4 years.
Coyle appealed the decision to the Common Pleas Court of Lebanon County. The trial court denied the appeal and upheld the ZHB's decision. Coyle then appealed to Commonwealth Court.
On appeal, Commonwealth Court reversed. It found that the unnecessary hardship requirement was applicable to Hess' application and that the ZHB's failure to address the issue was undisputed and a clear reversible error.  Next the court held that an applicant for a temporary variance must meet the same 5 requirements set out in MPC § 910.2(a) as any other variance application. As Hess had only met one of the requirements—that the variance was the minimum necessary to afford relief—she had failed to address four out of the five requirements and thus the ZHB had abused its discretion in granting the request.  Finally, the court determined that the requested variance could not be considered a de minimis variance because it was a use, rather than a dimensional, variance. Only dimensional variances, the court found, could be considered de minimis.
Click here to read: Coyle v. City of Lebanon ZHB, 776 C.D. 2015 (Pa.Cmwlth. Mar. 23, 2016).
Edited by:
 Zachary A. Sivertsen, Esq.