In this mandamus action out of Washington County, a billboard company ("All State") sought to compel a Borough to issue billboard permits after Borough Council failed to act on the applications for nearly 6 months. The Court of Common Pleas of Washington County granted summary judgment, based in part on the fact that the proposed billboards would only have been permitted if the zoning ordinance were found to be exclusionary.  The Commonwealth Court reversed, stating the underlying merits of the applications was irrelevant where a deemed approval was asserted, and remanding the matter to determine whether the applications had been deemed approved.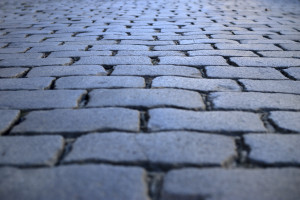 All State sought to apply for a permit to erect billboards in the Borough.  The Borough informed All State that the Borough did not have a standard application for billboard permits, but gave it a copy of the applicable sections of the zoning ordinance dealing with signs and billboards.  All State prepared its own application and presented it to Borough Council on September 9, 2013. Borough Council failed to act upon the applications, and on March 12, 2014 All State filed a complaint in mandamus seeking to compel issuance of the permits on the basis that the applications were deemed approved. In the complaint All State asserted it had been advised by Borough Council that the Borough did not have a zoning officer or a zoning hearing board, and that Borough Council was acting in that capacity at the time. The Borough responded by stating that it did in fact have a zoning hearing board, and that the application was not deemed approved because it had not been submitted to the zoning hearing board as directed by the zoning ordinance.  The Court of Common Pleas of Washington County granted the Borough's motion for summary judgment, finding there were no material facts in dispute, that All State did not have a clear right to relief, and that All State's complaint raised a validity challenge to the zoning ordinance which was required to go before the zoning hearing board first. Additionally, the court found that because the zoning ordinance clearly stated that the type of billboards applied for were not permitted, the complaint was premised on that provision being invalid as exclusionary.  Thus a mandamus action is barred where the validity of the ordinance is challenged. All State appealed.
On appeal, the Commonwealth Court reversed.  It found All State's complaint was premised on its applications being deemed approved. When an applicant asserts a deemed approval, the underlying merits of the application are irrelevant, thus whether or not the Borough had a zoning hearing board, and whether  the applications were accepted by the Borough were material facts that must be determined by the trial court.  Thus the grant of summary judgment was improper and the matter was remanded.
Click here to read: All State Signz Company v. Burgettstown Borough, 293 CD 2016 (Pa. Commw. Ct. Feb. 8, 2017).
Edited by:
Zac Sivertsen