In this appeal of a zoning violation notice, the Commonwealth Court was asked to determine whether short-term rentals of entire properties, made common by services such as AirBnB, are encompassed by existing definitions for more traditional uses, such as tourist homes, hotels, or motels.  In strictly applying the terms of the applicable ordinance, the Court concluded that "shoe-horning" such uses into existing definitions was improper, and the regulation of such uses must be done by amending the applicable zoning ordinance.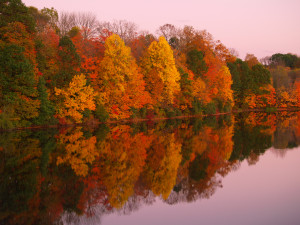 Property Owners were issued a notice of violation by the Township's zoning officer asserting they were using their property as a "tourist home," an impermissible use in the applicable zoning district.  Property Owners appealed the notice, asserting their use of the property for short-term rentals ranging from less than two weeks to a month, were instead "vacation rentals" that were a permissible use of a single-family dwelling. The zoning hearing board upheld the violation notice and Property Owners appealed to the Court of Common Pleas of Monroe County. The trial court affirmed the zoning hearing board's determination, and Property Owners appealed to the Commonwealth Court.
On appeal, the Commonwealth Court reversed. It found that the Property Owners' use of the property met the definition of a single-family home in the ordinance because it had been "designed for or occupied exclusively for one family," and the vacation rental of the entire home bore no relation to the bedroom-by-bedroom rental that was the hallmark of a tourist home. The court concluded that while services such as AirBnB have expanded the possible uses of a single-family dwelling, the Township must address these new uses in the Zoning Ordinance and not by simply shoe-horning the use into the definition of "tourist home."
Click here to read: Shvekh v. The ZHB of Stroud Twp., 929 CD 2016 (Pa. Commw. Ct. Feb. 6, 2017).
Edited by:
Zac Sivertsen