In this variance case out of Philadelphia, an objecting neighbor appealed the grant of a use variance by the Philadelphia Zoning Board of Adjustment ("ZBA") to redevelop a partially vacant and underutilized former industrial building into a mixed use multi-family residential building.  Following an affirmance by the Court of Common Pleas of Philadelphia County, Objector appealed to Commonwealth Court. The Commonwealth Court condensed the issues raised on appeal down to whether the applicant, Hightop Brown, LLC, had standing, and whether there was sufficient evidence to grant the requested variance.  The Commonwealth Court affirmed ZBA's decision.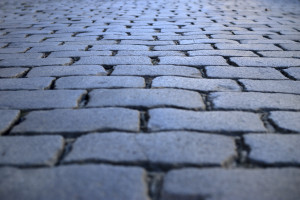 With regard to standing, the applicant had submitted a deed and agreement of sale between the legal owners and a different entity, RLDL Spruce LLC.  No written assignment of the agreement of sale to the applicant was produced at the hearing, although a representative of the applicant testified that it was the equitable owner of the property.  Objector raised the issue of standing for the first time before the trial court, which found the issue was waived because it was not brought up before the ZBA. The Commonwealth Court agreed, ruling the issue of standing is nonjurisdictional and waivable. In a footnote, the court stated that even if the issue had not been waived, the ZBA's finding that the applicant was the equitable owner, supported by the representative's testimony, was sufficient to establish standing, and that, per the language of the zoning ordinance, although documentation of ownership was required it did not have to be submitted into evidence at the hearing.
As for the sufficiency of the evidence supporting the ZBA's decision, the court, relying heavily on the Pennsylvania Supreme Court's decision in Marshall v. Philadelphia Zoning Board of Adjustment, 97 A.3d 323 (Pa. 2014) and its own decision in South of South Street Neighborhood Association v. Philadelphia Zoning Board of Adjustment, 54 A.3d 115 (Pa. Commw. Ct. 2012), found that the ZBA's finding of unnecessary hardship based on it being a mostly vacant, dilapidated warehouse that is valueless as zoned and would be prohibitively expensive to convert to a permitted use was supported by the record evidence.  This determination was further supported by the fact that the surrounding area had transitioned from industrial to residential use.
Click here to read: Liberties Lofts LLC v. Zoning Board of Adjustment, 827 CD 2017 (Pa. Commw. Ct. Apr. 2, 2018).
Edited by:
Zac Sivertsen