In a property dispute between the City of Philadelphia and Francis Galdo, the Commonwealth Court ruled that the City of Philadelphia is not immune from claims of adverse possession where it is simply holding property for possible future sale.  This dispute centers upon a small, rectangular piece of undeveloped land that was condemned by the City in 1974 on behalf of the Commonwealth in relation to the construction of Interstate 95. Galdo purchased a property across the street from the property in 1989 and began using it for storage, parties, and parking.  Galdo made a variety of improvements to the property over the years: pouring concrete slabs, installing and (later) removing a fence, installing storage trailers, building a fire pit/brick barbeque and pavilion, and creating a volleyball court, horseshoe pits, and a treehouse.  In 2014 the City filed an ejectment action against Galdo, who responded with a counterclaim to quiet title, claiming ownership by adverse possession.  The trial court ruled in favor of the City, concluding Galdo could not claim title to the Property because the City had condemned the property at the behest of the Commonwealth, and because claims of adverse possession cannot lie against the Commonwealth or its agents, and the Property was devoted to public use.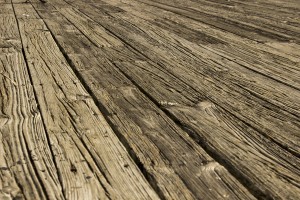 On appeal, the Commonwealth Court reversed, finding that the City's use of the property during the statutory period was not a "public use" as it only held it for possible future sale.  In concluding that an adverse possession claim can be sustained against the City, the court cited a Pennsylvania Supreme Court case from 1870, Evans v. Erie County, 66 Pa. 222 (1870), which ruled that municipalities are susceptible to claims of title by adverse possession.  The court distinguished several cases in which adverse possession was not permitted against "agents of the Commonwealth," such as school districts and County taxing authorities, based on a legal obligation imposed by the General Assembly upon these entities to hold the disputed properties. As no such obligation was imposed upon the City in this case, nor was there any evidence of public use to justify the City holding and neglecting the property for decades, Galdo's adverse possession claim was viable.  The court remanded the matter to the trial court to determine of whether Galdo had established entitlement to adverse possession.
Click here to read: City of Philadelphia v. Galdo, 1953 CD 2016 (Pa. Commw. Ct. Mar. 28, 2018).
Edited by:
Zac Sivertsen