In this case out of Adams County, the Commonwealth Court was presented with a question regarding whether a zoning hearing board ("ZHB") can deny an application for zoning relief based on a provision that was not raised, or incorrectly cited, by the zoning officer in his initial denial. In finding that the ZHB could make such a finding, the court supported its determination by citing to the fact that the issue had been raised at the zoning hearing and the applicant had been given an opportunity to address the issue and supplement the record prior to its close.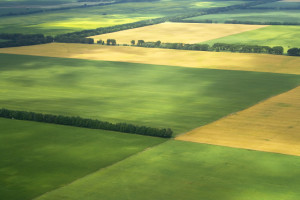 Becker applied for a land use permit to allow the conversion of a former 12-room motel into a "multiplex" 12-room apartment building. The application was rejected by the Straban Township Zoning Officer based on its failure to satisfy two provisions in the Township Zoning Ordinance that required: (1) multiplex units to be 750 square feet or larger, and (2) off-street parking to be behind the plane of any primary façade.  On appeal to the Township ZHB Becker sought variances from the provisions cited in the denial.  Following a hearing on the application, the ZHB denied the application, but based its rejection on Becker's failure to satisfy a different subpart of the same section, which required a minimum of 550 square feet of habitable floor area for multiplex units. The ZHB claimed the zoning officer had simply cited the incorrect subpart. Becker appealed, asserting the ZHB erred in denying his application for a reason that was not cited by the zoning officer.  The Adams County Court of Common Pleas affirmed the ZHB's determination and Becker appealed to the Commonwealth Court.
On appeal, the Commonwealth Court affirmed the ZHB's decision. It found that during the ZHB hearing the Township solicitor had specifically raised the habitable floor area requirement as an issue.  At that time Becker's attorney requested and was granted an opportunity to respond. Therefore, the court found Becker had not been deprived of an opportunity to present evidence or argument on this issue and thus had not been denied due process. Becker knew the square footage, specifically the minimum habitable floor space, was an issue before the record was closed, and did not object when the ZHB corrected the zoning officer's denial letter. Further, the Trust did not request an opportunity to submit additional evidence to address the newly cited provision.
Click here to read: Becker v. ZHB of Straban Twp., 2092 C.D. 2015 (Pa. Commw Aug. 26, 2016) (UNREPORTED).
Edited by:
   Zac Sivertsen