In this appeal from a final determination of the Office of Open Records ("OOR"), the Commonwealth Court weighed in on whether certain unsuccessful bids for public infrastructure projects were subject to disclosure under the Right-to-Know Law ("RTKL").  Specifically, the issue presented was whether a statute that ordered the public release of successful bidders, but was silent as to unsuccessful bidders, should be read to exclude unsuccessful bidders from disclosure, or whether the silence meant that the general requirements of the RTKL applied and disclosure was required.  In finding unsuccessful proposals were not public records, the Court differentiated standalone statutes and open ended versus closed ended statutes when applying the disclosure requirements of the RTKL.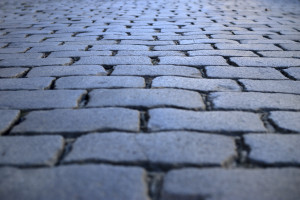 Walsh/Granite JV ("Requestor") filed a RTKL request with the Pennsylvania Department of Transportation ("PennDOT") seeking copies of all bids submitted to repair or maintain structurally deficient bridges. PennDOT denied the request as it pertained to unsuccessful bids, justifying the denial by citing § 9111 of the Public-Private Transportation Partnership Law ("P3 Law"). Section 9111 stated that the identity and final approval of a successful bidder must be made public, but was silent as to the proposals of unsuccessful bidders. PennDOT argued this silence limited access to unsuccessful proposals, and preempted the RTKL. Requestor appealed the denial to OOR, and argued the silence should be interpreted to mean that the general requirements of the RTKL should apply and disclosure should be required. OOR granted the appeal and ordered the proposals released. OOR reasoned that the General Assembly's intention in enacting the RTKL was to make unsuccessful proposals generally subject to disclosure. Had it wanted to categorically exclude unsuccessful proposals, it would have used language in the P3 Law that explicitly stated as such. PennDOT appealed.
On appeal, the Commonwealth Court reversed.  It found that because the P3 Law was a standalone law that was separate from the normal Procurement Code, its provisions related to public access to records were also separate and distinct from the RTKL's disclosure requirements. Unlike the RTKL, which the Court characterized as "open ended," § 9111 was "closed-ended" in that it specified what information must be released. Therefore, records not specified were not public.
Click here to read: PennDOT v. Walsh/Granite JV, 246 CD 2016 (Pa. Commw. Ct. Oct 31, 2016).
Edited by:
Zac Sivertsen