In this billing dispute between a municipal electric service and an industrial customer, the Commonwealth Court was asked to determine whether the Borough was permitted to "back-bill" customers following the discovery of significant under-billing, and whether the Borough could impose a municipal lien for the amount owed. In affirming the determination of the Court of Common Pleas of Lawrence County, the Commonwealth Court concluded that no back-billing was permitted pursuant to the municipality's applicable ordinance, and that such a contractual agreement was not a proper basis for a municipal lien.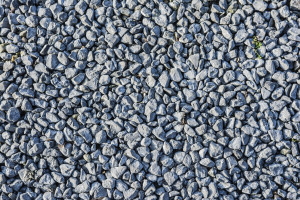 The Borough owns and operates an independent electrical power system that provides electrical power within its municipal limits.  Heraeus operated a plant within the Borough and was an industrial customer of the electric utility.  The Borough discovered problems with its meters that supposedly caused Heraeus to be under-billed for electric service for 17 years. The Borough filed a claim against Heraeus requesting a municipal lien for $975,456.52. A judgment in the nature of a municipal lien was entered. Heraeus filed a notice to issue a writ of scire facias, the Borough issued the writ, and Heraeus filed its affidavit of defense, answer, new matter, and counterclaim. Heraeus' counterclaim was a request for declaratory judgment. Following discovery, Heraeus filed a motion for judgment on the pleadings, alleging the entry of the municipal lien was improper because the Borough's ordinance regulating the operation and sale of electricity and electric service did not permit "back-billing." The trial court granted the motion, holding the Borough was precluded from back-billing and that the imposition of the lien was improper because it was based on an agreement. The Borough appealed.
On appeal, the Commonwealth Court affirmed.  The Court concluded that the Borough's ordinance only permitted current and future adjustments to a customer's electric bill due to a billing error. As Heraeus engaged in no wrongdoing, and made payments as it was billed, the Borough was not permitted to back bill for the past 4 years. As for the imposition of a municipal lien, the Court affirmed the trial court's conclusion.  The Court found that a contractual dispute, by its very nature cannot become a lien on a property by operation of law. As the Borough's lien was not imposed by any statutory authority, but was based upon an agreement/contract, it was improper for the Borough to impose a lien on Heraeus.
Click here to read: Borough of Ellwood City v. Heraeus Electro-Nite Co., LLC, 985 CD 2016 (Pa. Commw. Ct. Jul. 25, 2017).
Edited by:
Zac Sivertsen