In this dispute over a property owner's ability to construct an in-ground pool, the Commonwealth Court ruled that provisions in a property association's rules and regulations that are not based upon an official resolution of the association's board, cannot constrain a property owner's use of their property.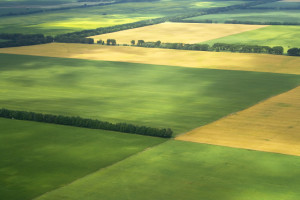 Michaelene Pane owned a property within the Indian Rocks development with a single-family residence on it. Pursuant to her deed, Pane was obligated to follow the rules and regulations promulgated by the Indian Rocks Property Owners Association (the "Association"). In 2004 the Association adopted a resolution specifically prohibiting in-ground pools, but in 2009 it repealed that resolution.  Despite this fact, the Association's handbook and the Rules and Regulations continued to state that pools were prohibited. In June 2015 Pane wrote the Association stating she intended to construct an in-ground pool.  The Community Manager refused the request based on the Association's rules and regulations. Pane filed a complaint with the Court of Common Pleas of Wayne County seeking declaratory judgment that her pool was permitted and seeking an order directing approval of the proposed pool by the Association. The Association filed a separate complaint seeking a preliminary injunction against Pane, which the trial court issued. Pane and the Association filed cross motions for summary judgment.  The trial court granted Pane's motion based on the Association's admission that there was no written resolution prohibiting pools on individual lots in the development following the 2009 repeal of the 2004 resolution, and dissolved the preliminary injunction. The Association appealed.
On appeal, the Commonwealth Court affirmed.  The Court reasoned that unlike other rules in the Association's handbook, the rule banning pools did not state the Association resolution that established the rule, and the Association admitted in its Answer that no such resolution existed. Land use restrictions, the Court concluded, must be strictly construed, thus regardless of the Association's understanding following the 2009 repeal, without an underlying official resolution for the rules and regulations, the swimming pool prohibition could not constrain Pane's use and enjoyment of her Property.
Click here to read: Pane v. Indian Rocks Property Owners Ass'n, Inc. of Ledgedale, 1375 & 1376 CD 2016 (Pa. Commw. Ct. Jul. 19, 2017).
Edited by: Zac Sivertsen