In this appeal from a determination of the Office of Open Records (OOR), the Commonwealth Court found that information voluntarily submitted to a Commonwealth agency and which was not needed by the agency to perform its duties, did not constitute a "record" under the RTKL.  As such, the requested information did not have to be disclosed.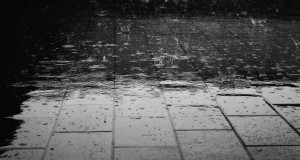 Requestor submitted a request to the Insurance Department seeking provider reimbursement rate information Highmark had submitted to the Department. The Department denied the request, stating the records were confidential proprietary information or trade secrets of Highmark under § 708(b)(11) of the RTKL, and noting that Highmark had objected to the release of such records. Requestor appealed to OOR and requested in camera review.  Highmark filed a brief asserting the records were protected confidential proprietary information and that § 309 of the Accident and Health Filing Reform Act and § 6329 of the Professional Health Services Plan Corporations Act exempted rate information submitted to the Insurance Department from RTKL disclosure. OOR denied the request for in camera review and ruled the rate information was not protected under the insurance statutes or exempted under the confidential proprietary information exception. OOR directed the disclosure of the records.  Hallmark appealed OOR's ruling, and claimed OOR had violated its due process rights by directing disclosure without a hearing.
On appeal, the Commonwealth Court held Highmark's due process rights had not been violated, as it had both notice and an opportunity to be heard before OOR, and failed to request a hearing. The Court reversed OOR's decision on the merits, concluding the insurance statutes provided a statutory exemption for the rate information. It also concluded that because the information had been voluntarily submitted to the Department, and the Department had no need for the information to perform its agency duties, it did not qualify as a "record" under the RTKL and did not have to be disclosed.
Click here to read: Highmark Inc. v. C.L. Voltz, Esq., 1325 CD 2016 (Pa. Commw. Ct. Jun. 2, 2017).
Edited by:
Zac Sivertsen