In this petition to enforce a final determination of the Office of Open Records ("OOR") the Commonwealth Court was asked to determine how can enforce OOR determinations where no appeal has been taken of that determination.  The Court concluded that a mandamus action, not a petition to enforce, was the appropriate legal vehicle, but found no error in the Court of Common Pleas of Montgomery County's denial of the petition on the merits.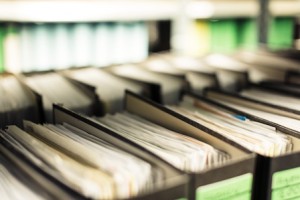 Capinski submitted two RTK requests to the Township on July 1, 2014 seeking information related to an escrow agreement from the 1960s and '70s. The Township responded by stating that it had searched its records and found no responsive documents to the requests. Capinski appealed to OOR, who issued two final determinations directing the Township to conduct a search for responsive public records from third parties that may hold the records on behalf of the Township. No appeal was taken of OOR's final determinations.  On January 21, 2015 Capinski filed a "Petition to Enforce" OOR's determinations pursuant to § 1302 of the RTKL, seeking production of the public records, attorney fees, and civil penalties. The trial court held an evidentiary hearing at which the Township Manager testified about her efforts to obtain responsive records, but that she ultimate concluded the records no longer existed.   The trial court found this testimony to be credible and denied the petition. It concluded the Township did not actually possess any responsive records and had acted in good faith. Capinski appealed.
On appeal, the Commonwealth Court affirmed the trial court's determination.  As an initial matter, the Court found the appropriate way to compel production of documents in accordance with an OOR final determination where no appeal was taken is to file an action in mandamus; not a petition to enforce. However, as Capinski had pled the essential factual prerequisites of mandamus, the Court simply treated the petition as a mandamus action. Next the Court considered the merits of the appeal.  It concluded the Township had established that the requested records did not exist, and discerned no error in the trial court's determination that the Township had complied with its duties under the RTKL and the OOR determinations.
Click here to read: Capinski v. Upper Pottsgrove Twp., 1968 CD 2015 (Pa. Commw. Ct. Jun. 14, 2017).
Edited by:
Zac Sivertsen