In this "over-litigated case," the Commonwealth Court was asked to determine if a homeowners' association had the authority to require the removal of a mailbox that homeowners had not gotten approval to install.  The court determined that the association could require the mailbox's removal, as it was a structure under the terms of the association's Declaration and Guidelines.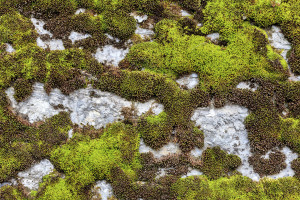 Jonathan and Abbey Weber (the "Webers") installed a mailbox in the shape of the Disney character Tigger in the front yard of their home.  The Laurel Oaks Association (the "HOA") determined that the mailbox had to be removed because it was a structure that did not conform to the architectural standards of the community.
After the Webers sued the HOA, the trial court entered judgment in favor of the HOA and ordered that the mailbox be removed within thirty days.  Specifically, the court found that (1) the mailbox was a structure under the Guidelines, (2) the HOA had authority to regulate mailboxes, (3) the Tigger mailbox did not comply with the design of the community, and (4) the HOA did not abuse its discretion in determining the Tigger mailbox did not comply with the design of the community.  The Webers appealed to Commonwealth Court.
The Commonwealth Court affirmed.  While the HOA's Declaration and Guidelines did not specifically mention mailboxes, the court found that it fit the definition of "structure."  Consulting both the Pennsylvania Municipalities Planning Code (the "MPC") and Black's Law Dictionary, the court determined that a structure was essentially a man-made object, whether affixed to property or not, and concluded that the mailbox fell into this category.
The Declaration and Guidelines stated that the HOA could regulate structures and also required that any changes or alterations to the exterior of homes in the community required approval.  Because the mailbox was determined to be a structure, it fell under the HOA's jurisdiction.  Therefore, any use of the mailbox on the exterior of the home required approval of the HOA.
Click here to read: Weber v. Bd. of Directors of the Laurel Oaks Assoc., No. 2051 C.D. 2016 (Pa. Commw. Ct. Nov. 13, 2017).
Edited by:
Robert Turchick