The Commonwealth Court was asked to assess the constitutionality of a provision of the Philadelphia city code regulating "adult cabaret."  The court found that the language of the ordinance was neither unconstitutionally overbroad nor unconstitutionally vague.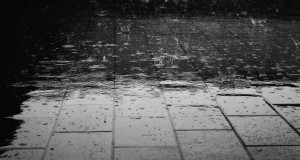 Leroy London (the "Applicant") sought a use variance to operate an "adult cabaret" in an existing restaurant and bar with the Philadelphia Zoning Board of Adjustment (the "Board").  The Applicant's property was located in CMX-2 Neighborhood Commercial Mixed-Use-2 district.  Adult cabarets were only permitted by right in Philadelphia's I-3 Industrial districts, as well as by special exception in the I-2 Medium Industrial and ICMX Industrial Commercial Mixed Use districts.
Section 14-601(7)(a)(.1) of the Philadelphia city code defines adult cabaret as "[a]n adult club . . . [that] features topless dancers, go-go dancers, exotic dancers, strippers, male or female impersonators or similar entertainers exhibiting specific anatomical areas or performing specific sexual activities, or dancing, performing or acting" in a sexual manner.
The Board denied the Applicant's requested use variance.  While the Applicant argued that Section 14-601(7)(a)(.1) was both unconstitutionally overbroad and vague, the Board did not address these contentions because it determined it did not have jurisdiction to hear them.  The Applicant appealed to the court of common pleas, which affirmed the denial and declined to address the Applicant's constitutional challenges.  The Commonwealth Court affirmed the denial of the variance but remanded to the trial court with instructions to consider the constitutional challenges.
On remand, the trial court rejected the Applicant's constitutional challenges.  The Applicant thereafter appealed to the Commonwealth Court once again.
An ordinance is unconstitutionally overbroad when it "prohibits a substantial amount of protected speech."  It is unconstitutionally vague, and thus "void for vagueness," when those individuals of average intelligence and to whom the ordinance applies "must necessarily guess at its meaning and differ as to its application."
In this case, the Commonwealth Court held that Section 14-601(7)(a)(.1) was neither overbroad or unconstitutionally vague.  Rather, the language of the ordinance limited its application to "sexually-oriented entertainment."  Therefore, the ordinance did not affect a "substantial amount of protected speech" or leave people guessing as to its enforcement.
Click here to read: London v. Zoning Bd. of Phila.¸ No. 1528 C.D. 2016 (Pa. Commw. Ct. Nov. 15, 2017).
Edited by:
Robert Turchick