The misidentification of property being condemned by PennDOT for road construction meant that condemnees could challenge the adequacy of PennDOT's Declaration of Taking after the expiration of the 30-day time limit for filing preliminary objections imposed by the Eminent Domain Code.  In concluding that PennDOT had not provided adequate notice to the property owners, the Commonwealth Court ruled that the burden of accurately identifying the property rested with the condemnor and not the condemnee.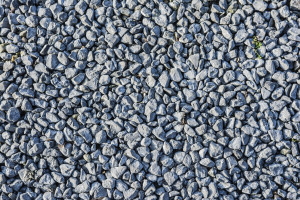 The Pennsylvania Department of Transportation ("PennDOT") filed a Declaration of Taking against property owned by the Szabos in January 2013.  The Declaration was accompanied by plans that illustrated the proposed condemnation, along with the property lines and ownership interests of the affected properties.  In December 2013 the Szabos filed a Petition for Appointment of Viewers to determine the amount of just compensation they were due, and engaged a surveyor to perform a survey of the affected property.  The surveyor discovered that PennDOT's plans had misidentified the Szabos property and had underestimated the amount of their property being taken.  The Szabos filed a Petition for Evidentiary Hearing in May 2013, to determine the nature and extent of the property interests condemned.  The Court of Common Pleas of Washington County denied the Szabos' Petition, reasoning that PennDOT's plans had given the Szabos adequate notice of the property being taken, even if it had misidentified the ownership of that property, and the Szabos had waived their right to challenge the plans because the 30-day deadline for filing preliminary objections had long since expired. The Szabos sought and were granted permission to file an interlocutory appeal.
On appeal, the Commonwealth Court reversed the trial court's decision.  It found that PennDOT's misidentification of the ownership of the property being taken meant that the Szabos had not been adequately notified of the condemnation. Had the Szabos not engaged a surveyor of their own, they would never have known the full extent of PennDOT's taking. The court concluded that the burden of accurately identifying the property being taken fell upon the condemnor, not the condemnee, and the Szabos should be permitted to proceed with an evidentiary hearing to determine the property interests affected and the proper compensation owed to them.
Click here to read: Szabo v. PennDOT, 2039 CD 2015 (Pa. Commw. Ct. Apr. 12, 2017).
Edited by:
Zac Sivertsen