This decision from the Third Circuit deals with a civil rights claim filed by Township residents asserting violations of their First Amendment right to petition their government.  At issue was a Township official's statement to the residents not to communicate with Township officials or employees after the residents' were perceived to have threatened suit against the Township for its inaction in a dispute with the residents' neighbors. In reversing the District Court decision, the Third Circuit found that qualified immunity applied to the Township official, because "every reasonable official" in that position would not have known that such a "no contact" email was a violation of the residents' First Amendment rights.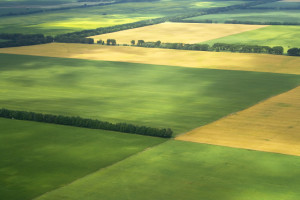 The Mirabellas were in a dispute with their neighbors over the neighbors fencing in and improving part of a public wetland that abutted both of their properties.  The wetland was owned by Montgomery Township. The Mirabellas complained to the Township, and the Township forced the neighbors to remove the fence, but eventually granted them permission to mow the open space. The Mirabellas notified the Township of their intent to sue the neighbors, and stated that the Township would be an indispensable party to such litigation. Walsh and McDonnell, members of the Township's Board of Supervisors copied the Mirabellas on certain communications with the Township Solicitor, asserting that the Mirabellas lacked standing to bring suit and that, if suit were filed, the Township should seek sanctions against the Mirabellas for filing a frivolous claim. The Mirabellas responded almost immediately, defending their potential lawsuit.  Walsh then responded by telling the Mirabellas to direct all further communications to the Township Solicitor, and to "never contact him, the Board of Supervisors or the Township employees directly." Walsh copied this "no contact" email to numerous Township officials, including the Board of Supervisors, Township Manager, Planning and Zoning Director, and members of the police department. The Mirabellas filed a civil rights suit against the Township and members of the Board of Supervisors for alleged violations of their First Amendment rights to free speech and to petition the government for redress of grievances. The District Court dismissed all of the Mirabellas' claims except for their First Amendment claims against Walsh and McDonnell, and denied Walsh and McDonnell qualified immunity. Walsh and McDonnell appealed.
On appeal the Third Circuit reversed the District Court's decision, finding that although the Mirabellas had established that Walsh and McDonnell had violated their constitutional rights, those rights were not "clearly established" at the time of the challenged conduct, and thus Walsh and McDonnell were entitled to qualified immunity. Specifically, the court found that because the Mirabellas were potential litigation adversaries, "every reasonable official" in Walsh's position would not have understood that the "no contact" email had violated the Mirabellas' First Amendment rights.
Click here to read: Mirabella v. Villard, 2-14-cv-07368 (3d Cir. Apr. 4, 2017).
Edited by:
Zac Sivertsen