In this zoning enforcement dispute out of Montgomery County, the Borough of West Conshohocken sought to obtain $130,500 in penalties for an ongoing zoning violation that had accrued while the property owner's challenged the violation notice in court.  Concluding that the enforcement action was premature, the Commonwealth Court held that the Borough was not entitled to impose fines while the underlying appeal remained pending.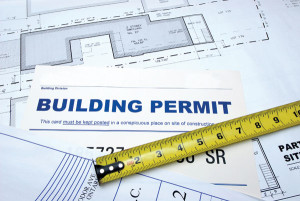 In 1996 the Soppicks ("Landowners") were issued a building permit by the Borough to erect a detached, one-story garage on their property. In 1999 the Borough's Zoning Officer inspected Landowners' property and discovered they were in fact building an attached, two-story garage in violation of the permit and the Borough's zoning ordinance and building code. The Zoning Officer issued a Stop Work Order. Landowners appealed the Stop Work Order to the Borough's Zoning Hearing Board ("ZHB").  The ZHB denied the appeal and Landowners appealed to the Court of Common Pleas of Montgomery County, which affirmed the ZHB's denial. Landowners appealed to the Commonwealth Court, but while the matter was pending, the Borough notified Landowners of its intent to enforce the trial court's order and impose a $300 fine for each day the violation continued.  When the violation was not corrected, the Borough filed a complaint with the trial court seeking $47,100 in penalties, consisting of a daily $300 fine from the date of the trial court's decision. On February 19, 2008 the Commonwealth Court affirmed the Borough's issuance of the Stop Work Order, and Landowners removed the garage.  The Borough then filed an amended complaint seeking $130,500 in penalties based on Landowners' continuing violation for 435 days—from the date the Borough sent the enforcement notice until the date Landowners removed the offending garage. The trial court granted the Borough's motion for summary judgment, and ordered Landowners to pay $130,500 plus costs and interest.  Landowners appealed.
On appeal, the Commonwealth Court reversed.  The Court concluded that the Borough's enforcement action was premature. Specifically, it found that a municipality may not commence an enforcement action for a zoning violation until it is finally determined that a zoning violation has occurred. Where landowners appeal an enforcement action, there is no conclusive determination of a violation for which to seek sanctions until the landowners have exhausted their appeal rights. As such, the enforcement action should not have been commenced until Landowners' appeal was finally decided.
Click here to read: Borough of W. Conshohocken v. Soppick, 571 CD 2013 (Pa. Commw. Ct. Mar. 29, 2017).
Edited by:
Zac Sivertsen