In this takings case out of Bucks County, the Commonwealth Court was asked to determine whether the inadvertent redirection of storm water onto a property constituted a de facto taking that would require the municipality to pay just compensation. In concluding the resultant flooding did not rise to the level of a de facto taking, the Court concluded that although the municipality had intentionally redirected runoff, the choice of discharge locations had not been intentional and did not warrant an award of just compensation.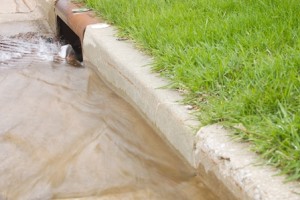 McMasters owned three contiguous parcels in the Township. Their residence was located on one parcel, while the other two remained undeveloped, and wooded. In the late 1980s the Township constructed a storm water system intended to redirect runoff from an adjacent road into a nearby creek, but mistakenly discharged onto a significant portion of one of the McMasters' undeveloped parcels. As a result, significant flooding occurred whenever there was heavy rain. However, the flooding never significantly affected the McMasters' house or their lawn. The McMasters filed a petition for appointment of viewers alleging the discharge of runoff onto their property constituted a de facto taking. While the complaint was pending, the Township installed underground piping on the McMasters' property to carry the runoff to the creek, which solved the flooding issue.  The Court of Common Pleas of Bucks County sustained the Township's preliminary objections, concluding the redirected stormwater did not constitute a de facto taking because the McMasters were not substantially deprived of the use and enjoyment of their Property.  The McMasters appealed.
On appeal, the Commonwealth Court affirmed the determination of the trial court.  The Court concluded that neither the nature of the Township's conduct nor the damage to the McMasters' property rose to the level of a de facto taking. While the flooding was due to an intentional redirection of storm water, the discharge location was the result of negligence, not an intentional selection of the McMasters' property as the discharge point. Moreover, the McMasters failed to show that the flooding had deprived them of any use of the Property. The Township's flooding did not interfere with their use of the house or lawn. They did not show that they actually used the wooded area of the Property in any way that was affected by the flooding or that the flooding prevented any development of that area that would otherwise have been likely to occur.
Click here to read: McMaster v. Township of Bensalem, 628 CD 2016 (Pa. Commw. Ct. Mar. 13, 2017).
Edited by:
Zac Sivertsen