In this zoning appeal out of Alleghany County, the Commonwealth Court was asked whether preservation requirements imposed by a government agency on property that it owned, may constitute an unnecessary hardship to justify a variance.  In concluding such a hardship is self-imposed and does not warrant a variance, the court focused on the fact that no legal authority required preservation, and that the more appropriate solution was for the City to rezone the site rather than have the applicant seek a variance.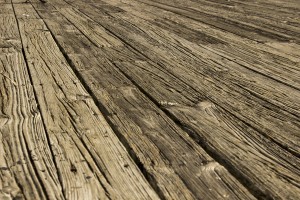 Trek Development Group submitted an application to the Pittsburgh Zoning Board of Adjustment ("ZBA") seeking variances and a special exception to allow the redevelopment of a number of parcels owned by the Urban Redevelopment Authority of Pittsburgh ("URA").  URA selected Trek to develop the site following the issuance of 3 separate requests for proposals from 2007 to 2014. A condition imposed by URA on all proposal submissions was that certain existing historic buildings on the site be preserved and incorporated into the development.  Trek's proposal called for incorporating the historic buildings into an 8-story mixed-use development with retail on the ground floor, and 72 residential units on the upper floors. The proposal required variances from floor area ratio and height restrictions, as well as a special exception to permit offsite parking. At the hearing on Trek's application, they asserted the requested relief was necessary for the development to be financially viable. The ZBA granted the requested relief, concluding the historic buildings on the site constituted an unnecessary hardship that justified the requested variances. Objecting neighbors appealed the ZBA's decision, asserting Trek had failed to justify a variance.  The Court of Common Pleas of Allegheny County reversed, finding URA's requirement to maintain the historic façades was self-imposed, and the variances were not warranted.  Trek appealed.
On appeal, the Commonwealth Court affirmed the trial court's reversal.  The Court reasoned that a property owner could not impose a requirement concerning the condition of its own property and then claim a hardship due to that condition, even if it were a government agency. While URA maintained it was complying with its enabling statute, which required it to conserve blighted areas, the court found no legal authority requiring preservation of the buildings.  If the City wanted to allow larger buildings on this site to make redevelopment economically feasible, the Court reasoned, it should rezone the site rather than have Trek seek a variance from the ZBA. Such a determination by the ZBA was improper.
Click here to read: Demko v. City of Pittsburgh Zoning Bd. of Adjustment, 646 CD 2016 (Pa. Commw. Ct. Mar. 7, 2017).
Edited by: