In this appeal of a special exception denial by the City of Scranton's Zoning Hearing Board ("ZHB"), the Commonwealth Court was asked to determine what type of testimony is required to support such a denial based on general detrimental effects to health, safety, and welfare. In reversing the ZHB's decision, the Court concluded that lay testimony based solely on personal opinions, bald assertions, and speculation were insufficient grounds for denial.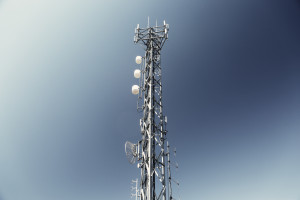 Allegheny Tower Associates, LLC ("ATA") applied for a special exception to replace an existing 120-foot communications tower with a 140 foot tower on a property in the City's Light Industrial zoning district.  A hearing was held by the ZHB on ATA's application, at which several neighbors testified in opposition. Neighbors objected to the increased diameter of the new tower, and stated it would be unsightly to residential neighbors and dangerous if it fell. At the conclusion of the hearing the ZHB reached a split-decision, resulting in a deemed denial.  In its written decision, the ZHB stated the denial was based on ATA's failure to prove its proposed use would not significantly negatively affect the desirable character of an existing residential neighborhood, one of the general criteria applicable to all special exceptions in the City, and supported this determination with Neighbors' testimony. ATA appealed, the Court of Common Pleas of Lackawanna County affirmed the Decision without taking additional evidence, and ATA further appealed to the Commonwealth Court.
On appeal the Commonwealth Court reversed. It found that ATA only had to demonstrate compliance with the objective requirements of the zoning ordinance to obtain a special exception, which it had done.  Once demonstrated, the burden shifted to the objecting Neighbors to present evidence that the proposed use would have a generally detrimental effect on health, safety, and welfare.  The testimony of Neighbors, the Court concluded, was based solely on their personal opinions, bald assertions, and speculation, and was therefore insufficient to meet their burden.  Furthermore, Neighbors failed to show that the proposed tower would generate adverse effects greater than that normally expected from this type of use.
Click here to read: Allegheny Tower Associates, LLC v. City of Scranton ZHB, 2085 CD 2015 (Pa. Commw. Ct. Jan. 10, 2017).
Edited by:
Zac Sivertsen