In this case out of Philadelphia, the Commonwealth Court was asked to weigh in on whether the Court of Common Pleas of Philadelphia County appropriately granted a preliminary injunction to allow the continued operation of a temporary beer garden in a residential zone while it applied for certain required zoning permits and certifications.  In affirming the court's decision that a preliminary injunction was warranted, the court found that locating a beer garden in a residentially zoned area was not a per se public nuisance, and that the City had failed to prove the use constituted a nuisance or endangered the public health or safety.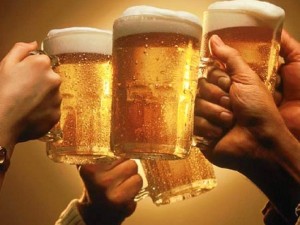 The operators of a temporary, pop-up beer garden (Operators) on a residentially zoned property were issued a Notice of Intent to Cease Operations and Order by the City's Department of Licenses and Inspections ("L&I") after an inspector ascertained the beer garden did not have a required zoning permit and certification. Operators filed a zoning permit application to use the property as a temporary beer garden. While the application was pending, L&I issued a cease operations order. Operators filed a complaint in equity and an emergency petition for preliminary injunction with the trial court. The trial court granted the preliminary injunction after a hearing, vacated the L&I order, and directed no further enforcement until the zoning application was decided. The City appealed to Commonwealth Court. In its opinion the trial court found that Operators qualified for a preliminary injunction because L&I had not met the criteria for issuing a cease operations order.  Specifically, a cease order was only justified where a property owner failed to have required permits and these permits were required to protect the public health or safety, or the use created a public nuisance.  As Operators had permits from the Health Department, Pennsylvania Labor Control Board, and L&I, the trial court reasoned that the missing permits were not required to protect public health and safety, and the trial court found the temporary use was an improvement to the neighborhood, not a nuisance.
On appeal, the City asserted that Operators failed to show a clear right to relief because a temporary beer garden in a residential zone was per se a public nuisance, and Operators could not circumvent zoning regulations by simply cleaning up a vacant lot, selling food in a hygienic manner, and obtaining other permits for the sale of food and beverages. The Commonwealth Court disagreed, and affirmed the trial court's decision.  It found that the operation of the beer garden was not a nuisance per se and that the City had failed to present any evidence that the use was a public nuisance or was a threat to public health or safety.
Click here to read: SPTR, Inc. v. City of Phila., 1264 C.D. 2015 (Pa. Commw. Ct. Nov. 21, 2016).
Edited by:
Zac Sivertsen