The Commonwealth Court was presented with an appeal from a validity challenge asserting "apartments" were either excluded from the municipality, or the municipality failed to accommodate its fair share of multi-family housing.  In determining that the challenge was appropriately dismissed, the court concluded that the economic infeasibility of a particular variation of a use did not render the entire use infeasible, and that zoned and actively used agricultural land could not be considered "undeveloped" when determining whether a municipality was underdeveloped.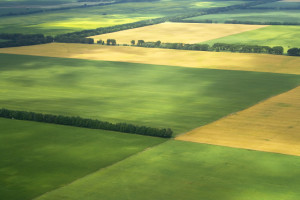 KS challenged the validity of the Township's Zoning Ordinance, arguing it either totally excluded apartments as a permitted use or failed to accommodate the Township's fair share of multi-family housing.  KS filed a curative amendment to permit construction of apartments in the Office Park District ("OP District"). The Township Board of Supervisors denied KS's request, and was affirmed by the Court of Common Pleas of Northampton County.
On appeal, the Commonwealth Court affirmed the trial court's determination.  The court began by concluding KS's de jure exclusionary claim should have been a de facto exclusionary claim, because the Ordinance expressly provided for apartments in several zoning districts. The court then rejected KS's claims that the Ordinance made it economically infeasible to develop apartments in these districts, finding KS's evidence did not show that "apartments" were economically infeasible, but that "apartment complexes" were economically infeasible. Regarding the fair share claim, the court concluded KS had failed to establish that the municipality was underdeveloped, the second prong of the 3-part Surrick test for evaluating fair-share claims. KS's expert, the court concluded, had improperly considered areas zoned and actively used for agricultural purposes as undeveloped land in finding the municipality was underdeveloped. Therefore it was not error for the Board to reject this evidence and deny KS's fair-share claim.
Click here to read: KS Dev. Co., L.P. v. Lower Nazareth Twp., 2302 and 2312 CD 2015 (Pa. Commw. Ct. Oct. 26, 2016).
Edited by: